Slide 1
Want to get the latest CCEF news right to your email inbox?
Engagement Strategies in the Classroom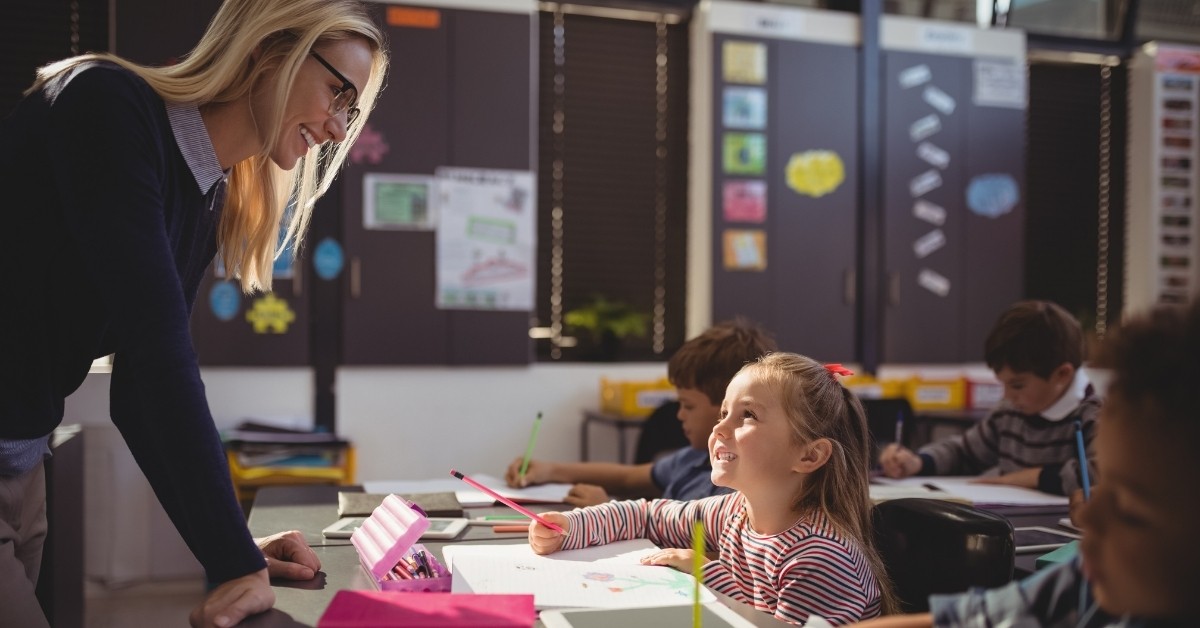 When you have a classroom full of students with different interests, abilities, and learning styles, it can be difficult to keep them all engaged when going through your lesson plans. Ultimately, it's nearly impossible to keep every student 100% engaged for the entirety of every class. Why? Because they're different humans with different interests and different struggles. In the words of Albert Einstein, "It is the supreme art of the teacher to awaken joy in creative expression and knowledge." So, as you work through the second month of school, we hope these are some ideas that will help you "awaken joy" in your students.
1. Create Opportunities for Every Student to Answer
As a teacher, you can probably think of your classroom and quickly name the students who enjoy answering questions, and the ones who would rather do anything but. Sometimes the ones who enjoy being involved can overshadow the ones who either don't want to be involved or are too shy to speak up amongst the bigger personalities. To create room for others to engage, ask a question that is open to multiple answers, opinions, or personal responses and let your students know that you expect everyone to participate in some way. You may find that some of the quieter students have something to say too!
2. Implement the Jigsaw Strategy
The jigsaw strategy is key when teaching a big subject that can be difficult to grasp as a whole. To implement this idea, split the big lesson into many different mini-lessons and give each student something specific they have to read about and "teach" in class. This makes the whole concept more approachable and requires student participation.
3. Avoid Dead Time
Often after your students complete a lesson, activity, or other projects, there is dead time that leaves your students antsy, uninvolved, and potentially difficult to manage. During this time, students disengage, and it can be difficult to get them back on task. To reign in the excitement and keep their brains in a productive state, give students something to journal about during this dead time. Whether it's creative or lesson-oriented, this helps the brain stay in productive mode.
4. Conversational Lessons
You would be surprised by the brilliant ideas and interests that students have. If you create the space for it, some students may jump at the opportunity to contribute to the conversation. To do this, it's important that you try to make the lesson a conversation instead of a lecture when possible. As an extra perk, when students are contributing and actively participating in the discussion, they are more likely to absorb the information.
Nothing inspires action like competition. If you can work games into your lesson plan, it often engages students who need something outside of conversation to help them get involved. Whether it be jeopardy or some other creative game that works for your classroom, find ways to make the classroom an inviting place to be.
Every classroom is different, creating the need for a unique strategy to not only teach your students but also engage them. We hope this has helped get your creative ideas flowing for the 2021-2022 school year!