Slide 1
Want to get the latest CCEF news right to your email inbox?
Teacher Self-Care Tips Based on Personality Type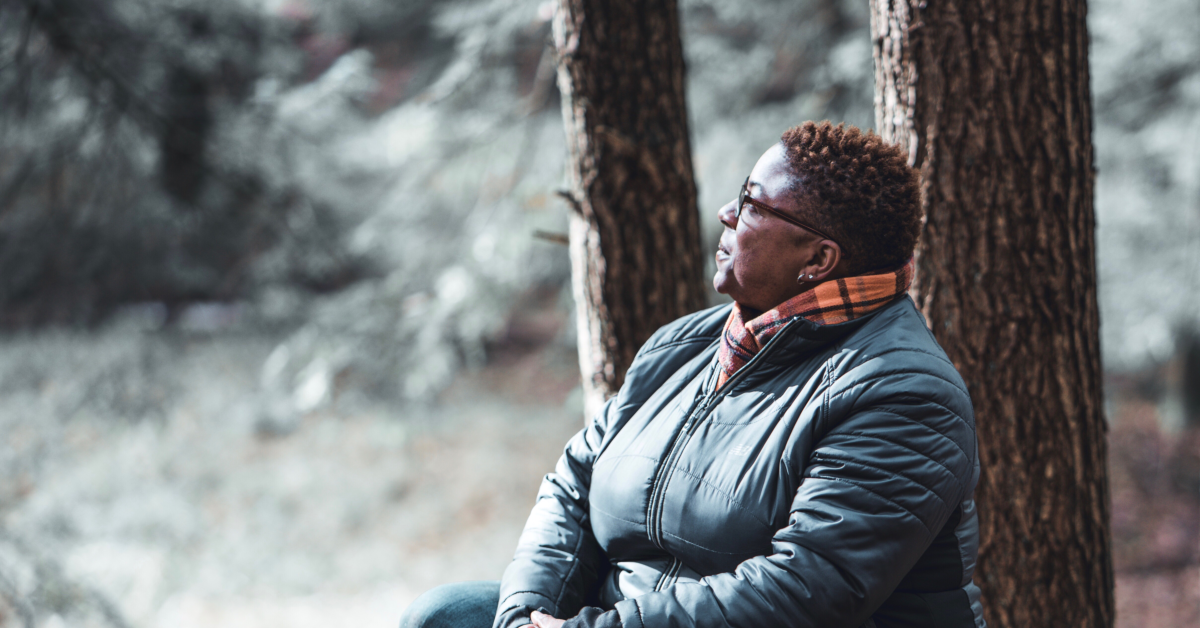 If you're a teacher, you take care of your students for a living. Being a teacher comes with a lot of worries and concerns, and sometimes it's hard to disconnect from that and reset. After a school year that has been unlike any other, you may be feeling especially burned out, but with winter break right around the corner, it's important to go ahead and start planning how you can take care of yourself over the break. Depending on your personality, your version of self-care may look different than others. We have compiled a few different ways to take care of yourself depending on your personality type. Determine which type you identify most with and plan out time to do the associated self-care tip.
Characteristics: Improvement-oriented, Critical, and Perfectionistic
If you have perfectionist tendencies, you may struggle with being content with the work you produce or being in an environment that is disorganized. Organizing a personal space is a good way to take care of yourself and relax. This could be an office, bedroom, patio, kitchen, or whatever space is safe for you. If possible, try to keep that space organized so you always have somewhere to retreat that feels safe even when nothing else quite meets your standards.
2. The Helper
Characteristics: People-pleasing, Generous, Possessive
Helpers are always willing to jump in, and while it's a great quality to have, helpers can often forget to take care of themselves because they're always taking care of others. When needing a reset, it's important that you say no to other obligations when possible and take time to do something you truly want to do. This could be getting your nails done, a massage, dinner with some friends, or any other fun-to-you activity.
Characteristics: Driven, Adaptable, Image Conscious
Achievers are always striving to be the best in their field. Their characteristics make them doers, which makes it hard for them to slow down and relax. With this personality type, intentionality is key. Carve out some dedicated relaxation time whether it be a whole day or just a few hours in a day. Step away and let yourself relax for the set amount of time. At the end of that time, feel free to go back to your busy-bee ways!
Characteristics: Expressive, Sensitive, Temperamental
Individualists are incredibly sensitive and expressive. They often need an outlet for these emotions and thus find relaxation in watching or participating in art. This could mean watching a movie, reading a book, listening to music, or diving into your own art form. Whatever your artistic passion is, take time to do it if you haven't had many opportunities to do so recently.
Characteristics: Curious, Insightful, Secretive
This personality type is extremely innovative and spends a large amount of time researching various ideas. They are often knowledgeable about a lot of different subjects and genuinely enjoy learning more. Since their minds are always moving, they have to refocus on releasing their physical energy. This can be accomplished by creating a regular workout schedule or going on daily walks.
Characteristics: Security-oriented, Responsible, Anxious
Loyalists are one of the most anxious and realistic/pessimistic personality types. They are always looking for support and planning for worst-case scenarios. If you have these tendencies, you need to spend quiet time processing your emotions. This prevents you from overreacting to daily stressors and keeps you in tune with the root of your emotions so that you can create space for a more optimistic point of view.
7. The Enthusiast
Characteristics: Spontaneous, Optimistic, Undisciplined
Enthusiasts are often extroverts and are extremely optimistic. They love adventure and stay on the go as often as possible, which can lead to burnout quickly. For this type, you have to maintain a balance of relaxation and adventure. This can be done by going on a mini-vacation of which consists of relaxation instead of constant activity. This can be done by yourself, or with someone you're comfortable slowing down with.
Characteristics: Self-confident, Assertive, Confrontational
Ultimately, challengers just want to be in control of their own lives. They do this by being assertive. Though they are ultimately vulnerable, they try not to show it. Participating in strenuous physical activity can help you work through the various layers of feelings and give you a fresh start.
9. The Peacemaker
Characteristics: Easygoing, Stable, and Complacent
Peacemakers live for creating harmony among people. Their easy-going nature lets them put aside their own feelings to create peace in their environment. They are extremely stable but can sometimes over-simplify problems. When a reset is needed, it's important that peacemakers get rest and spend some time outside, disconnected from their phones and other people's arguments.
Did you identify with more than one personality type? That's completely okay! Maybe try practicing the self-care tips for all of the personality types that seem relevant to you and see what works best. We hope this helps you find a way to relax, unwind, and take care of yourself this winter break. We thank you for all that you do!